REMOTE VOLUNTEERING: all volunteer teams have remote volunteering opportunities.
Volunteer with CodeYourFuture
Together, we can help disadvantaged adults find meaningful work.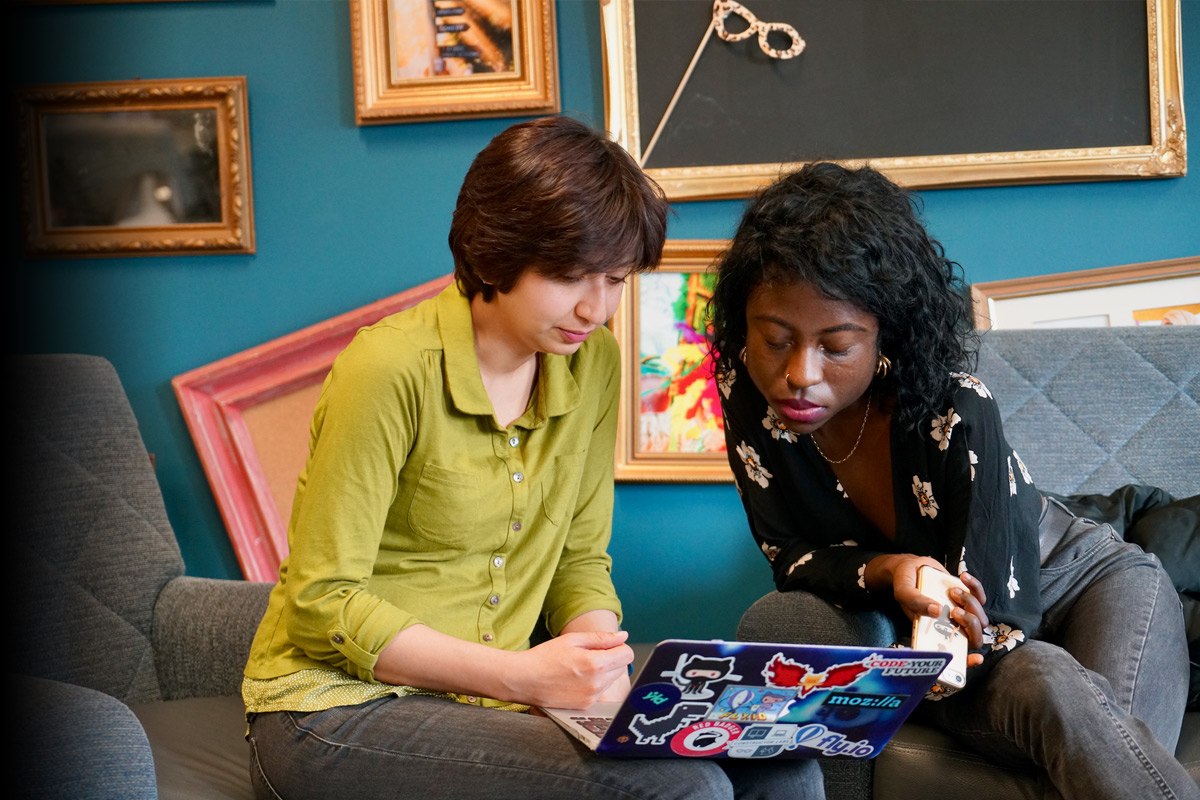 Volunteer with CodeYourFuture
Together, we can help disadvantaged adults find meaningful work.
You don't need any specific experience for many volunteer roles at CYF.
There are volunteer roles at CodeYouFuture don't require coding skills. You can read about them below.
If you're happy to share your knowledge and work in a team - we may be the right organisation for you.
Core roles require a commitment of at least 3 hours during the week and occasional weekends for 6 months.
However, if you only have a few hours per month and would still like to volunteer, there are roles for you.
Please note, you must be over 18 to volunteer with CodeYourFuture.
The CodeYourFuture Volunteer roles
Teach the coding skills needed to succeed in the local tech industry. Many tech volunteers start assisting in class and go from there.
Check out our curriculum.
Watch a short video about what it's like to volunteer in tech education at CYF.
Guide trainees through technical projects and help them enhance their tech skills towards the end of the programme.
Roles include technical guidance, product management and more.
As a community coordinator, you can organise and promote community building activities.
Help graduates prepare themselves for interviews and the job market.
Digital Literacy volunteers
Help people get online safety, participate more in society and improve their job opportunities.
Your CodeYourFuture volunteer journey
We'll reply within a few days
2. Attend a Welcome Event
Meet other volunteers and learn more about the roles
3. Training and onboarding
So you're off to a great start!
If your company would like to enquire about our corporate volunteering packages, please email us at: contact@codeyourfuture.io

"Few other experiences will remind you of the tenacity of human beings than working with people who give 100% despite all the struggles they have gone through in life."
Frequently asked questions